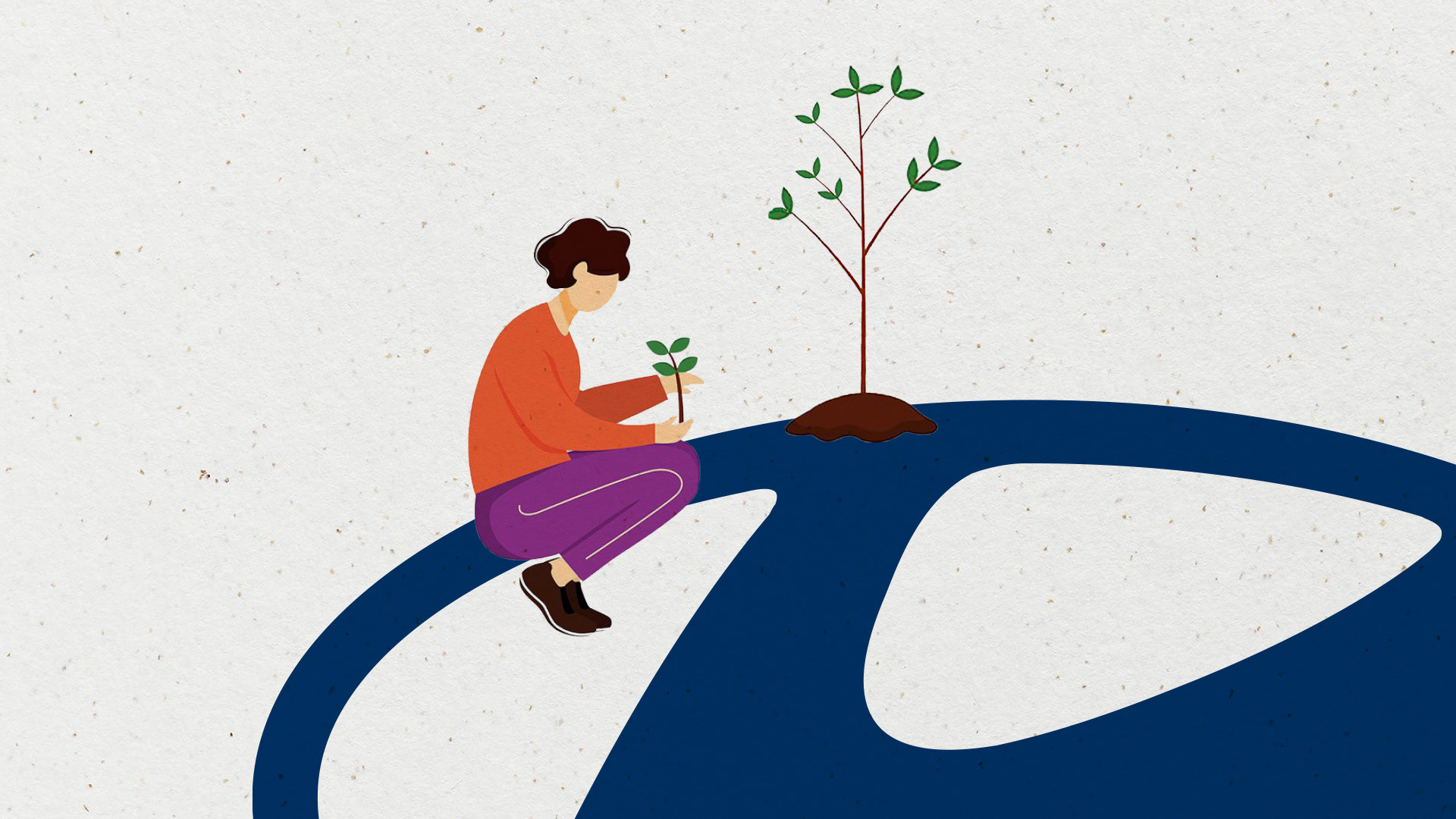 We developed a visual campaign based on the idea that for every single email sign-up with Hyundai one tree would be planted around the world. We approached this using a playful set of illustrations, core brand colours and a vibrant new palette that would help signify sustainability.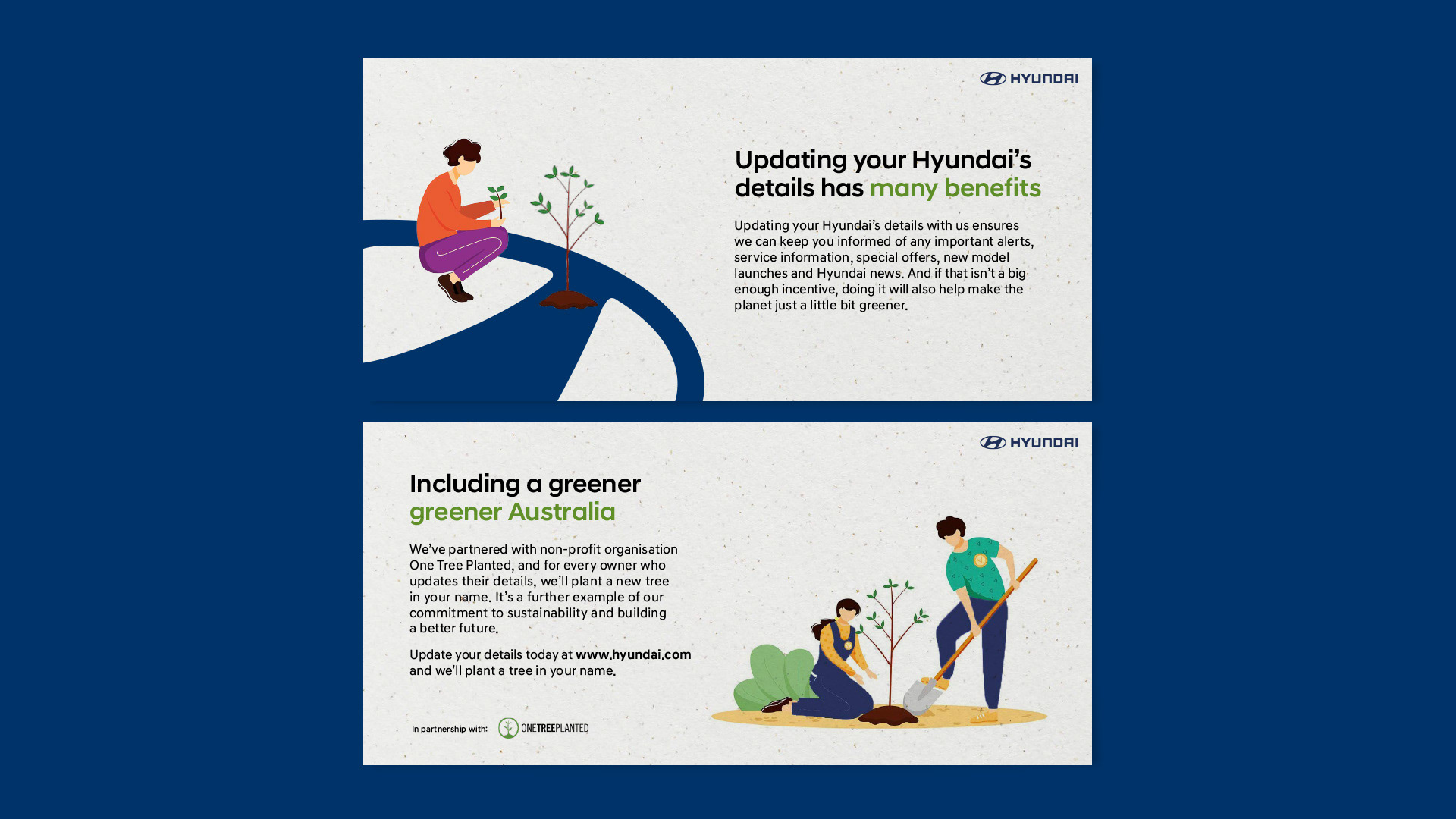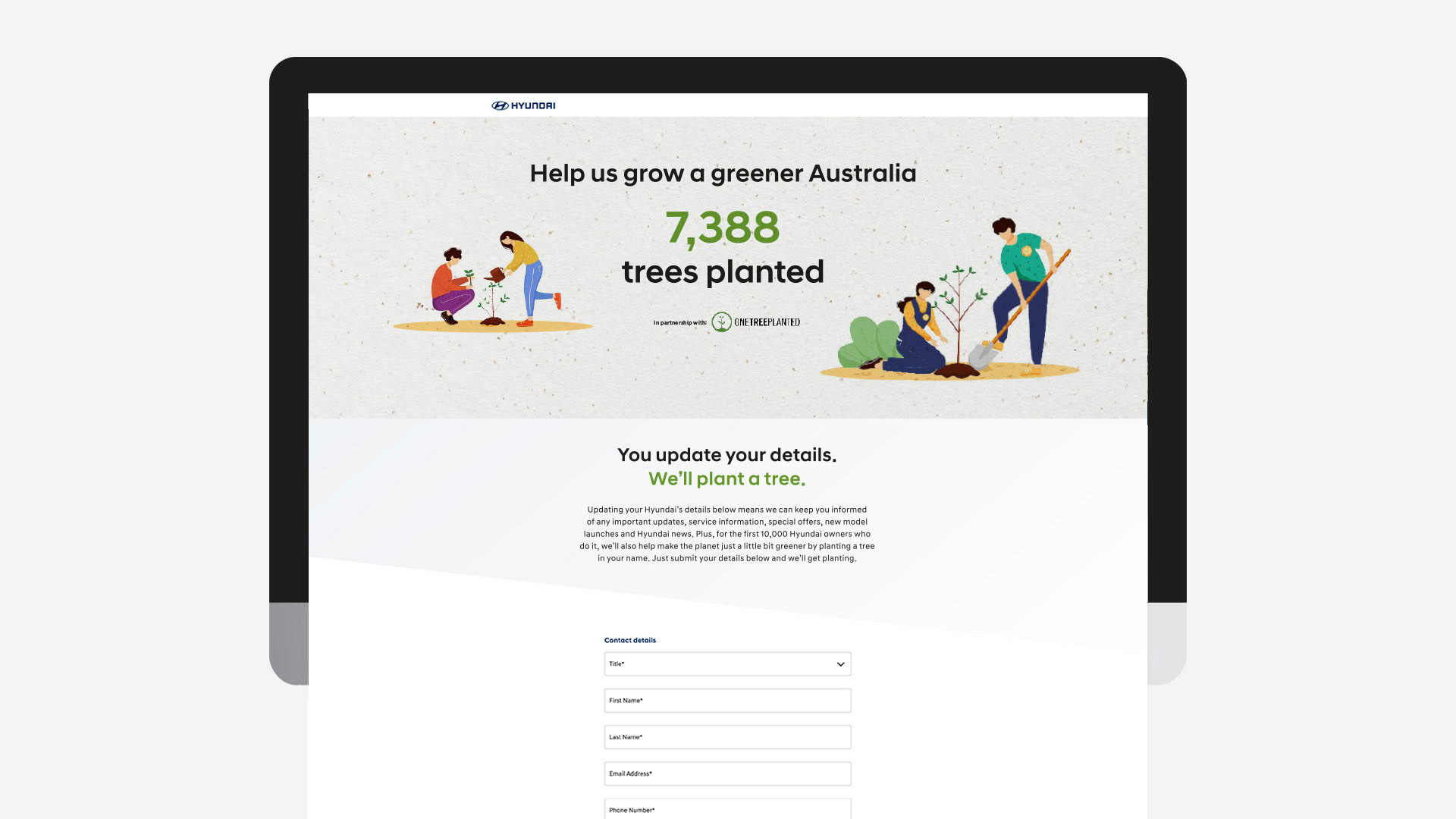 After sign-up, a series of emails were designed to help keep customers up-to-date with the progress their tree had made.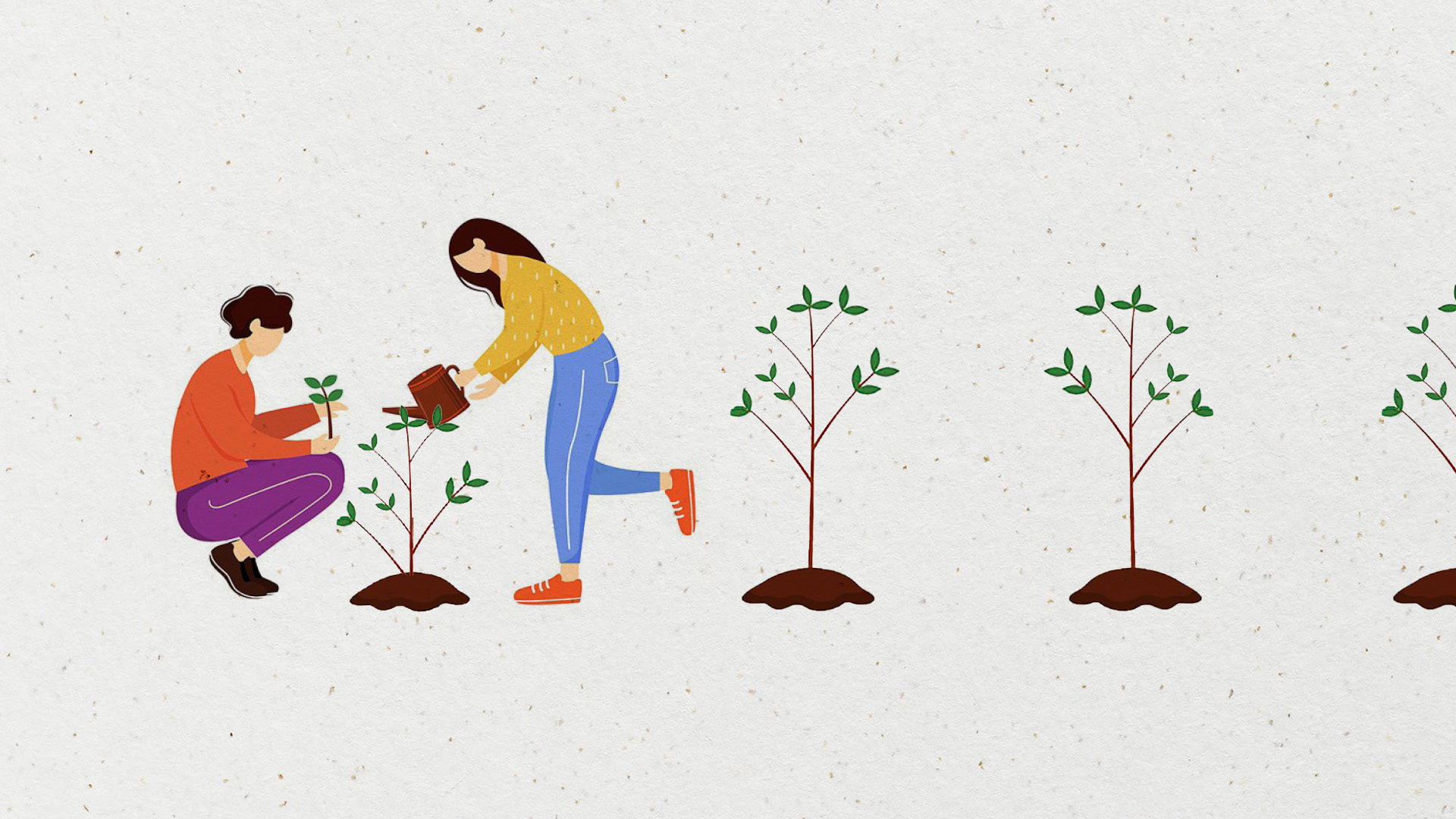 Work in progress
Two additional concepts were presented to the client that helped bring this idea to life, one using photography in a playful way and the other taking the Hyundai brand mark as a flexible graphic device.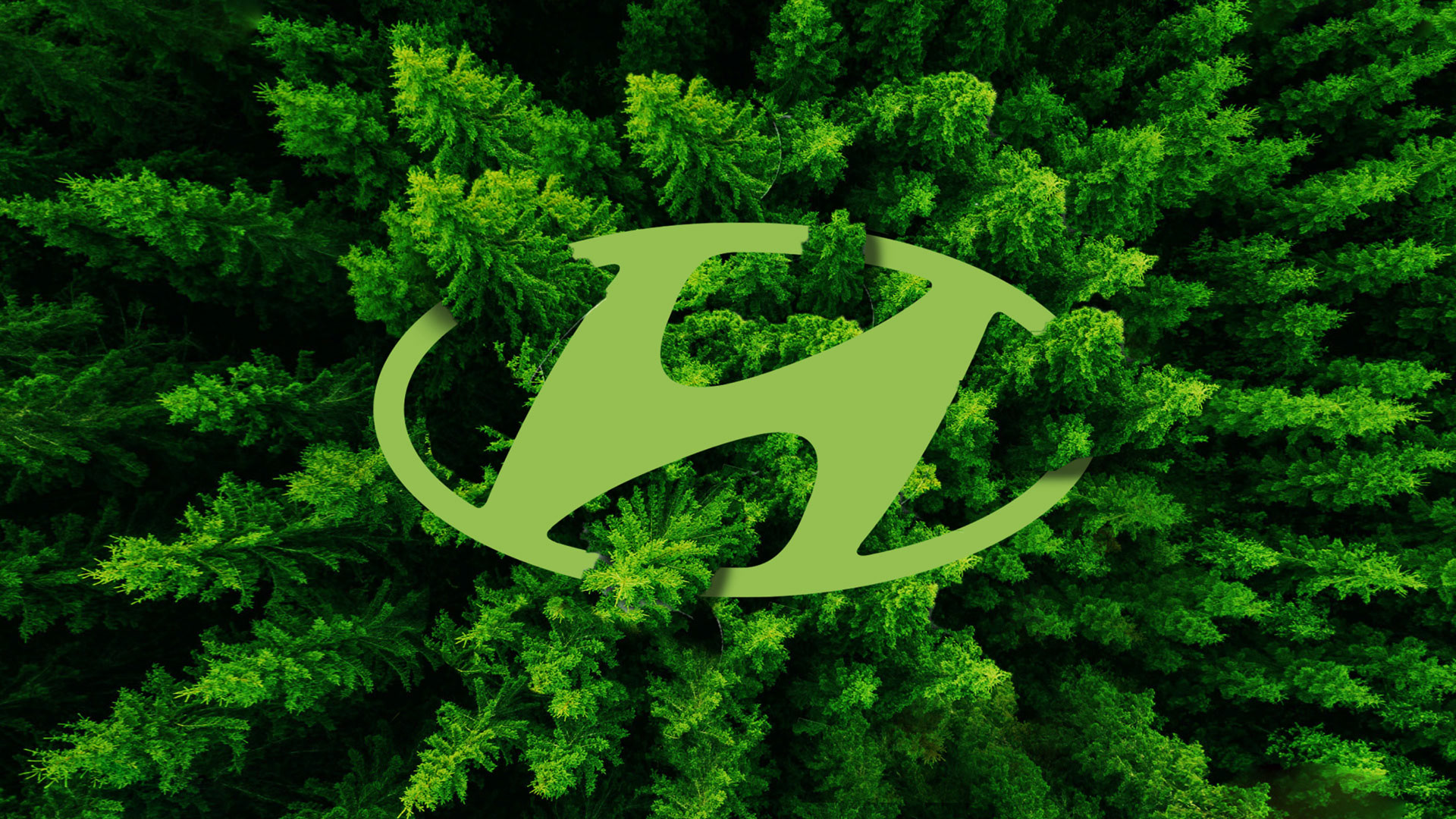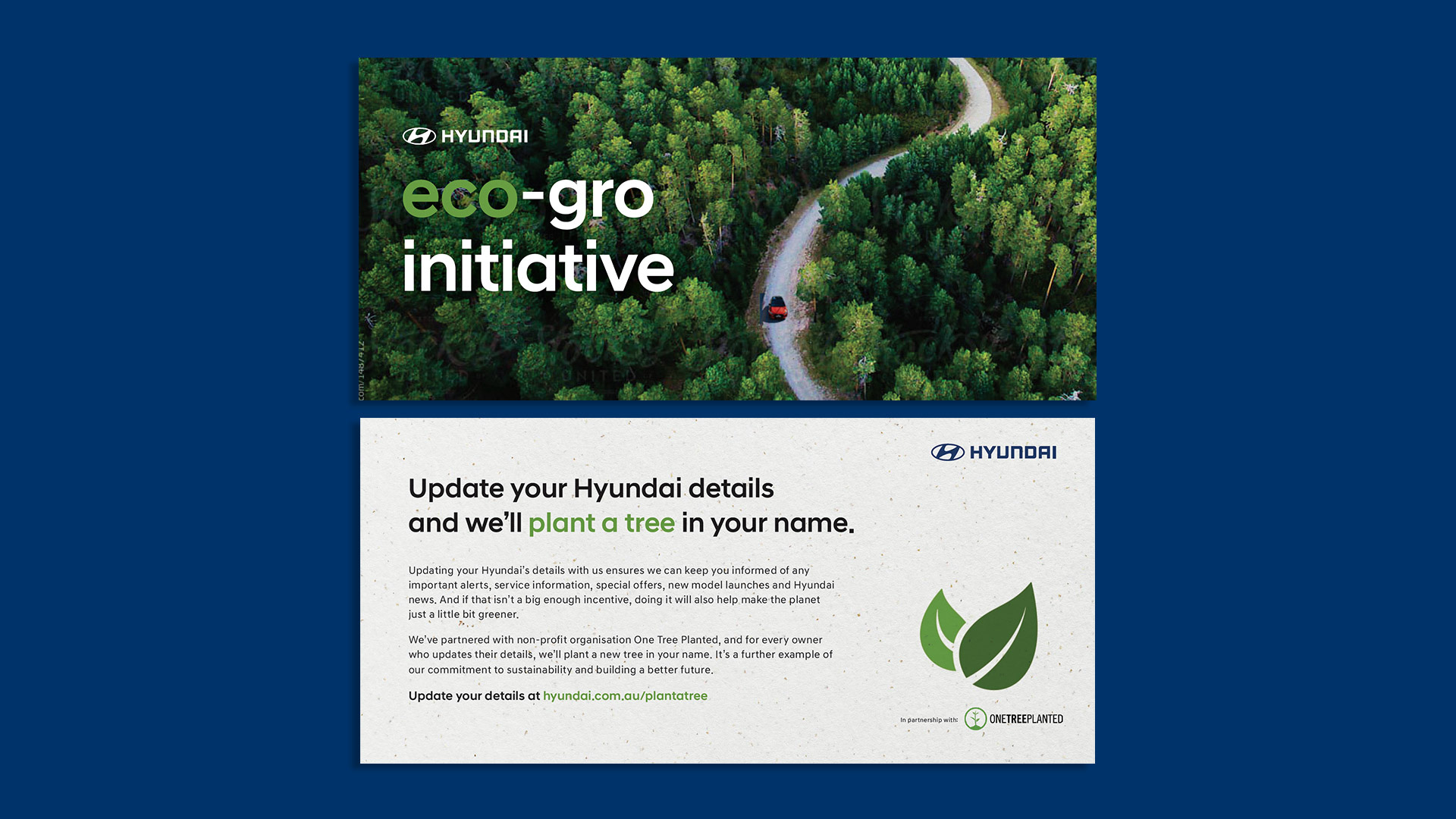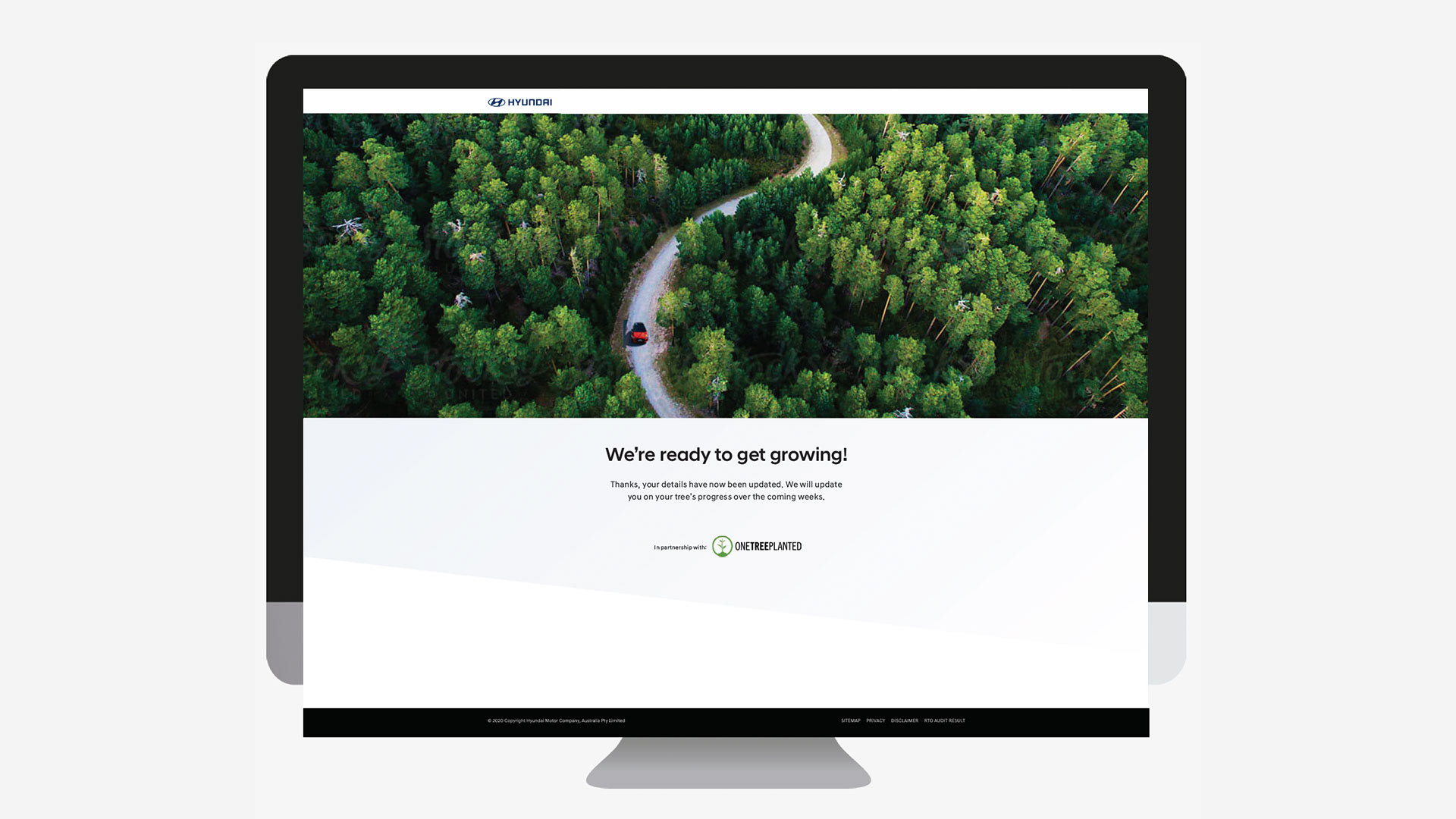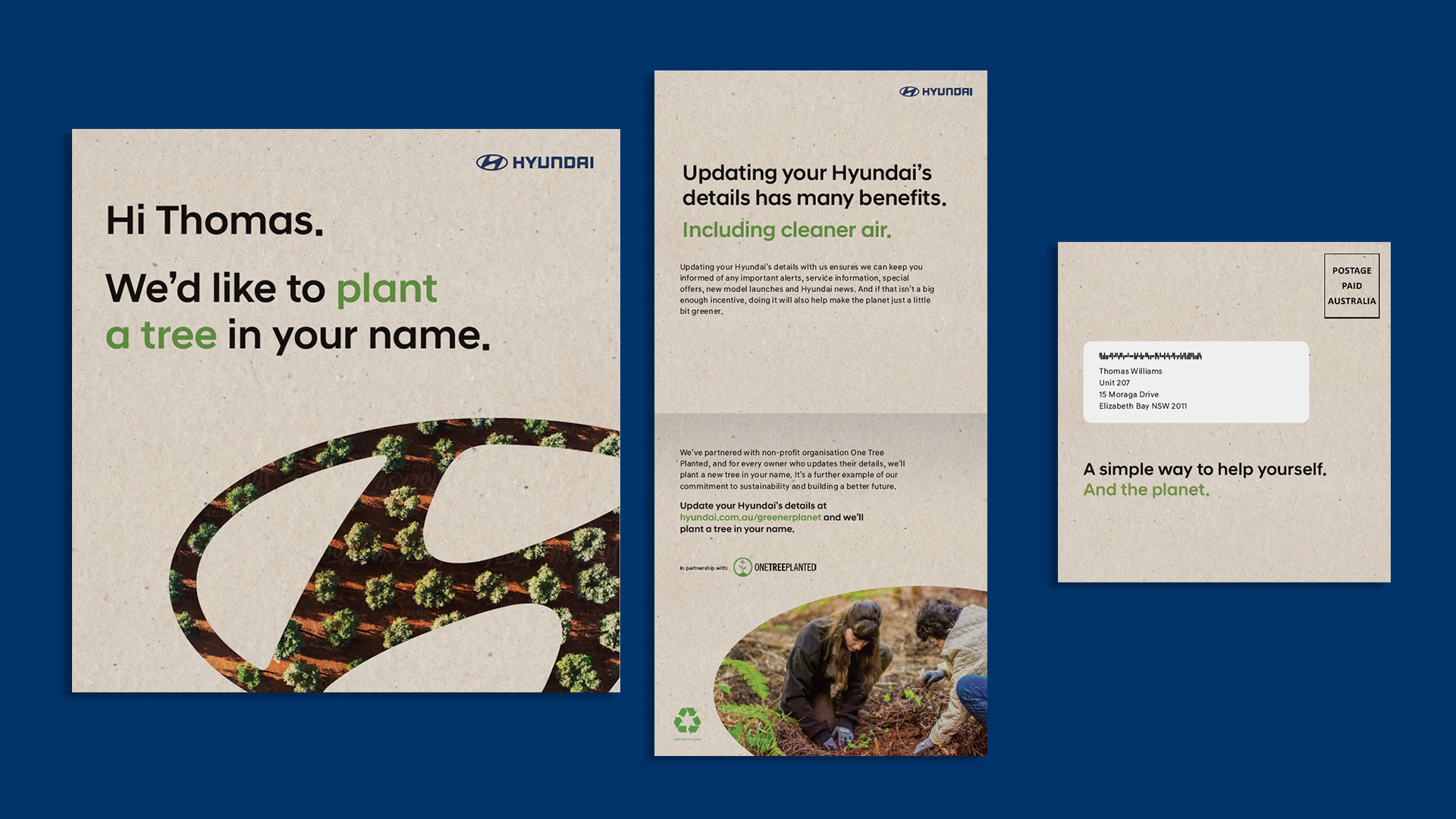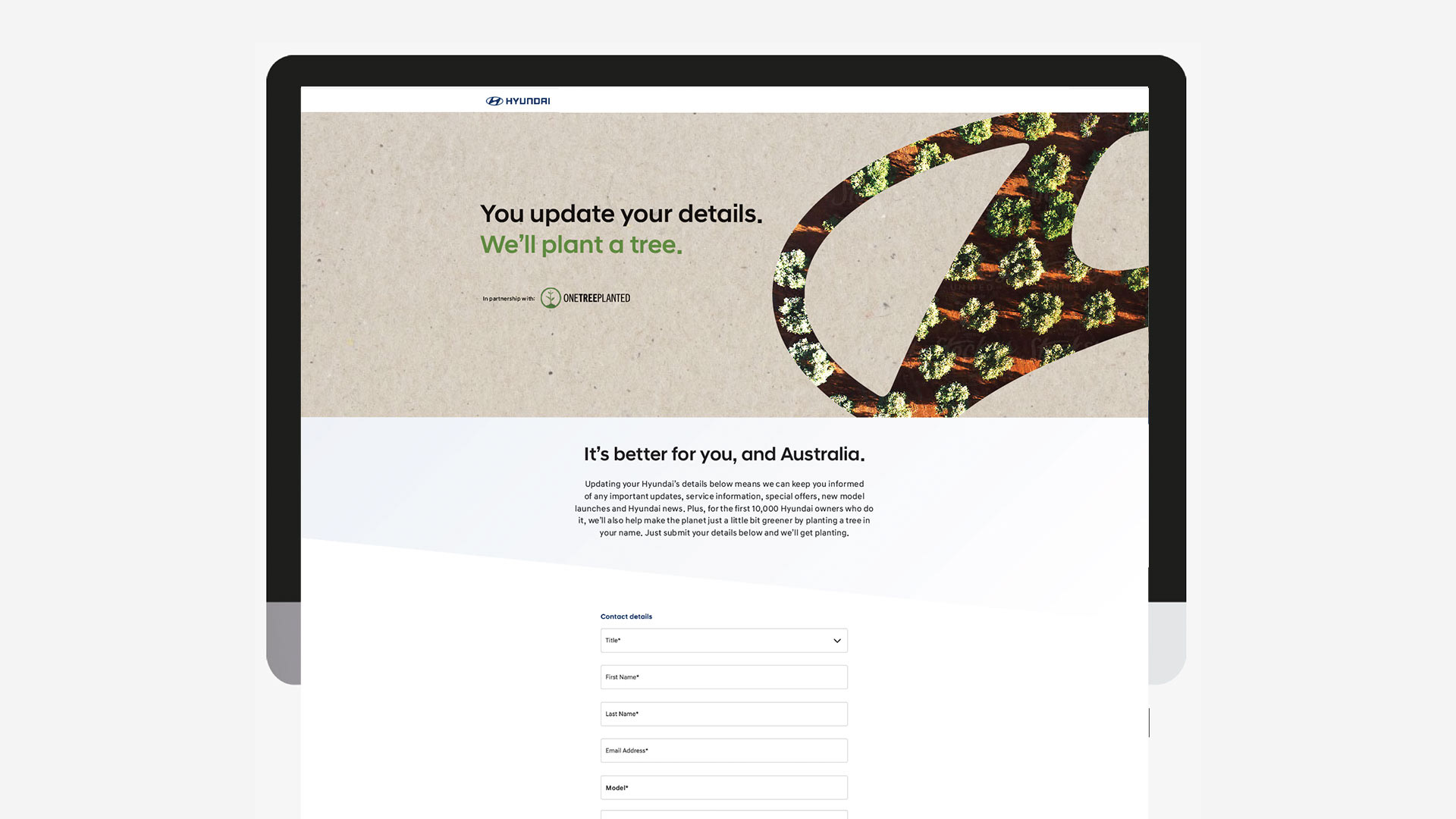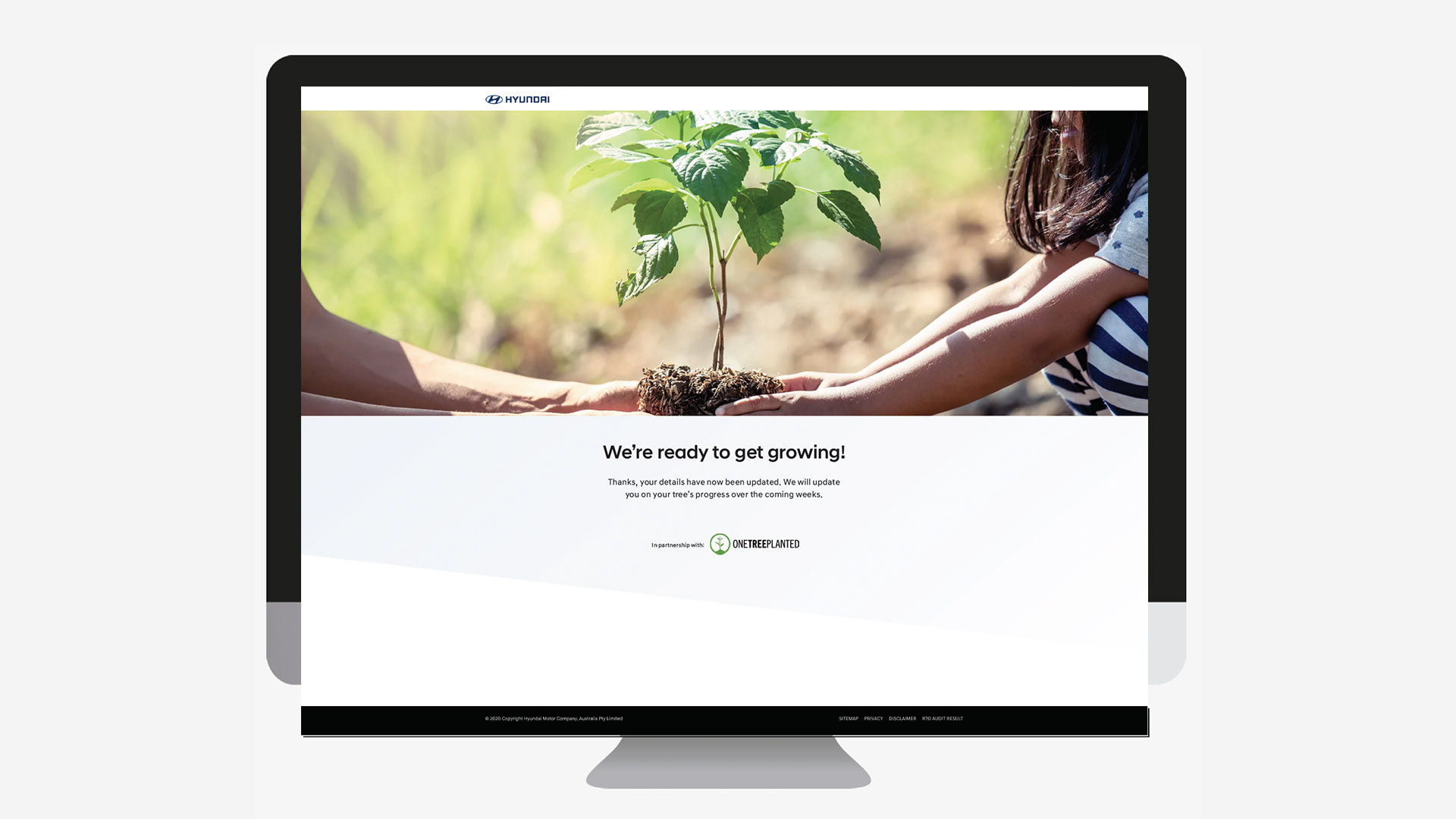 Designed at Affinity, Sydney